Transport of pets is always a challenge for owners without cars or who lead a busy schedule. Now we can collect your pet from your home with our secure pet transport service, saving you precious time when you need it most. The comfort and safety of your pet is our priority. We can also deliver you pet safely home from our kennels and cattery when her stay is over.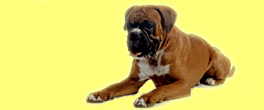 Pricing

Pet collection and drop off: The minimum charge is £15 for an 8 mile round trip.
Taxi service available between the hours of 10.30am to 3.00pm
You can phone us on 0131 333 1307 or email us at
info@inglistoncatteryandkennels.com
---

We are very well aware of the busy lives of pet owners and that's why we are here for you and your dog when leaving Spot home alone during the day is not a pleasurable option in either of your minds. Ingliston Kennels offers Dog Day Care, a fun filled alternative that allows your dog to get some REAL exercise and socialization while you tend to your daily duties. Your dog will love it and we will love your dog!
O

ur staff are actively participating with the dogs during daycare; providing fresh water, friendly rubs and watchful eyes...
Prices are per day
Toy Dog £12.20
Regular Dog £14.40
Supersize Dog £15.60
Discount can be discussed for long term users.